FlexVerify ID Security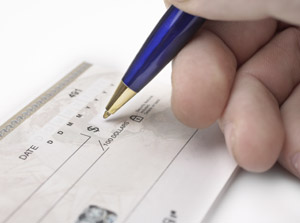 Prevent identity theft, reduce losses, and improve customer service with FlexVerify from Atris Technology. Designed to efficiently capture a customer's picture and signature for future verification, the FlexVerify solution automates both image storage and retrieval for employees. When deployed in concert with the FlexTeller automation solution, Atris Technology's additional fraud prevention initiatives can be realized. Analyzing past transaction data, suspicious account activity is identified, enabling subsequent transactions to alert tellers and stop fraud before it starts (learn more). Whether as a standalone solution or seamlessly integrated with FlexTeller, FlexVerify will dramatically increase the level of customer service provided and employee efficiency.
Leveraging its expertise in both hardware and network architecture, Atris designs each FlexVerify implementation to operate smoothly within any existing network configuration. Efficiencies in file archiving and data transfers ensure bandwidth usage is kept to a minimum. Branch offices receive updated account information and images automatically, eliminating batch or manual file conversion tools. Images can be added for existing customers without redundant data-input, streamlining the management of FlexVerify.
FlexVerify enables a financial institution to build more meaningful relationships with its customers. Impersonal requests for additional identification can be eliminated, reinforcing an organization's "know your customer" policies and positioning itself apart from big bank competition.
Quick Links
FlexVerify product sheet