Deposit Operations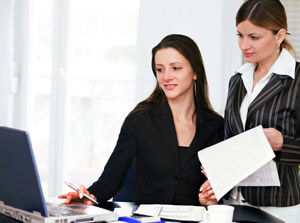 FlexAccounts is a fully integrated deposit platform designed for one-step data entry, dramatically increasing efficiency and reducing mistakes at the new accounts desk. All user input is simplified by a logical, step-by-step process customized to follow the financial institution's existing – or preferred – workflow. Products are defined according to ownership, and can be uniquely tailored according to each ownership type. Customizable field naming conventions better match user expectations versus hard-coded systems.
FlexAccounts delivers feature rich integration. Representatives who open accounts for existing customers rely on auto-population of numerous fields. Customers are seamlessly verified against major reporting agencies. Agreement forms and disclosures are electronically generated, including integrated digital signatures when using FlexVerify. Check ordering information is automatically transmitted by the system. Customer accounts are automatically loaded into the host banking system, eliminating re-keying of account information.
Individual users can also control their system interaction based on workstation settings. A user can operate with integrated, bank-defined help messages that display while navigating through various fields. Personnel can also alter display sizes of text fields to increase their viewing comfort. System navigation supports both point-and-click mouse functions as well familiar keyboard navigation.
Quick Links
FlexAccounts Product Sheet