SIEM Architecture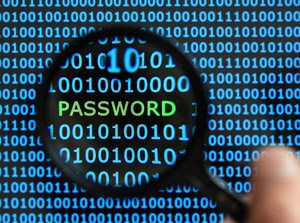 On behalf of each client institution, Atris SIEM Service provides a dedicated server, a 100% web-based message aggregation and correlation system designed to acquire high-speed, real-time information in the form of windows event logs, syslog messages and SNMP traps. From this data, the server creates actionable tickets. We use sophisticated neural-network technology, auto-learning algorithms, semantic sensors, and other components to make sense from raw log file messages.
Atris SIEM Service (SSAE16 Type II examined) is deployed in a hardened, climate-controlled facility offering high-capacity Internet service and connections to third-party carriers, featuring:
Restricted card-access environment
Secure rack enclosures, locked and secure cabinet space
Hurricane-hardened, humidity- and temperature-controlled facility
Fully protected power
Onsite standby power generation
Ultra-fast, high-capacity Internet service backed by all-fiber-optic platform
Monitored and protected service with 24/7 support and security
Atris SIEM Service provides high value with standards-based components that are easy to deploy and get started with, providing immediate return on investment. Additionally, these components provide the depth, interoperability, and scalability to improve threat management and incident response capabilities as recommended by federal regulations. Atris SIEM Service provides an existing and immediate approach to address the risk of inadequate or cumbersome threat detection and management systems. SIEM implementations lacking a foundation in the financial services industry could result in costly, untested, or unnecessary delays associated with designing to-be-developed solutions.
Client Access
Gain actionable intelligence regarding your security risks and demonstrate compliance using easy to understand dashboards and comprehensive reporting. Whether from a desktop workstation or via mobile access, Atris SIEM Service provides immediate access to your real-time security data analytics.
Intuitive graphical presentations simplify the tremendous volume of data being analyzed. Visual cues support drill-down access to enhance your understanding of any security threat and required remediation. End users have access to a library of dashboard presentations which are customized using simple drag and drop tools, creating an interactive experience suited to their specific needs.
Extensive Reporting and Compliance
Analytics provided by Atris SIEM Service extends beyond current static reporting. Rely on trends to better identify security needs and measure the effectiveness of responses to previous threats. Monitor not only events reported, but also manage system-generated tickets and their remediation efforts.
For audit and compliance, a comprehensive suite of reports are available to specifically address compliance mandates associated with GLBA, SOX, FFIEC, PCI and HIPAA. These reporting tools are critical to demonstrating the effectiveness of your organization's security controls. Summary compliance reports are presented in the method (graphical or spreadsheet formats) desired and with the level of detail appropriate to the viewer's needs. Atris SIEM Service supports both "pull" and "push" methodologies to deliver information as effortlessly as possible, allowing personnel to focus on key business decisions instead of collecting information.
Quick Links
Atris SIEM Service product sheet