Email Security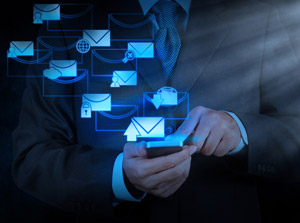 Current FDIC audits continue to identify instances where financial institutions fail to protect confidential customer information, a violation specifically related to the Gramm-Leach-Bliley Act (GLBA). A common source for audit concern is e-mail security. In response to our client needs, Atris Technology was tasked with incorporating a variety of encryption technologies with new e-mail security solutions to help clients meet the increasingly stringent regulatory requirements around GLBA.
Atris specialists deliver policy-based encryption for e-mail messages to ensure consistent application of security policies without user intervention. Policies are continuously kept up-to-date to ensure compliance with GLBA. In addition to content, Atris e-mail encryption services also secure attachments to provide a complete solution for securely transmitting large or sensitive files without impacting your email infrastructure. Unlike many other encryption providers, Atris utilizes a "push delivery service" where the encrypted contents of the sent message, including attachments, actually reside on the recipient's machine.
In addition to protecting confidential information, Atris e-mail encryption services allows virus scanning to remain a valuable component in the fight against malicious code and email archiving to retain email messages in accordance with the Sarbanes-Oxley Act of 2002.