MSB Oversight for Financial Institutions
A Money Service Business (MSB) is a business designed to transmit money, perform currency exchanges or cash checks and similar monetary instruments. MSBs play an important role in providing financial services to consumers and small businesses across the country. More than one-quarter of U.S. households use non-bank financial institutions, including MSBs.
FinCEN reports there are approximately 25,000 registered MSBs serving countless Americans every day to meet their financial needs. Unfortunately, MSBs are losing access to traditional banking services. Banks are terminating existing accounts or refusing to open new accounts for MSBs, eliminating them as customers. While MSB accounts are perceived as high risk and burdensome to maintain, Atris Technology helps financial institutions offer banking services to MSBs with an integrated approach to oversight of this valuable customer segment.
MSB Dashboard Delivers: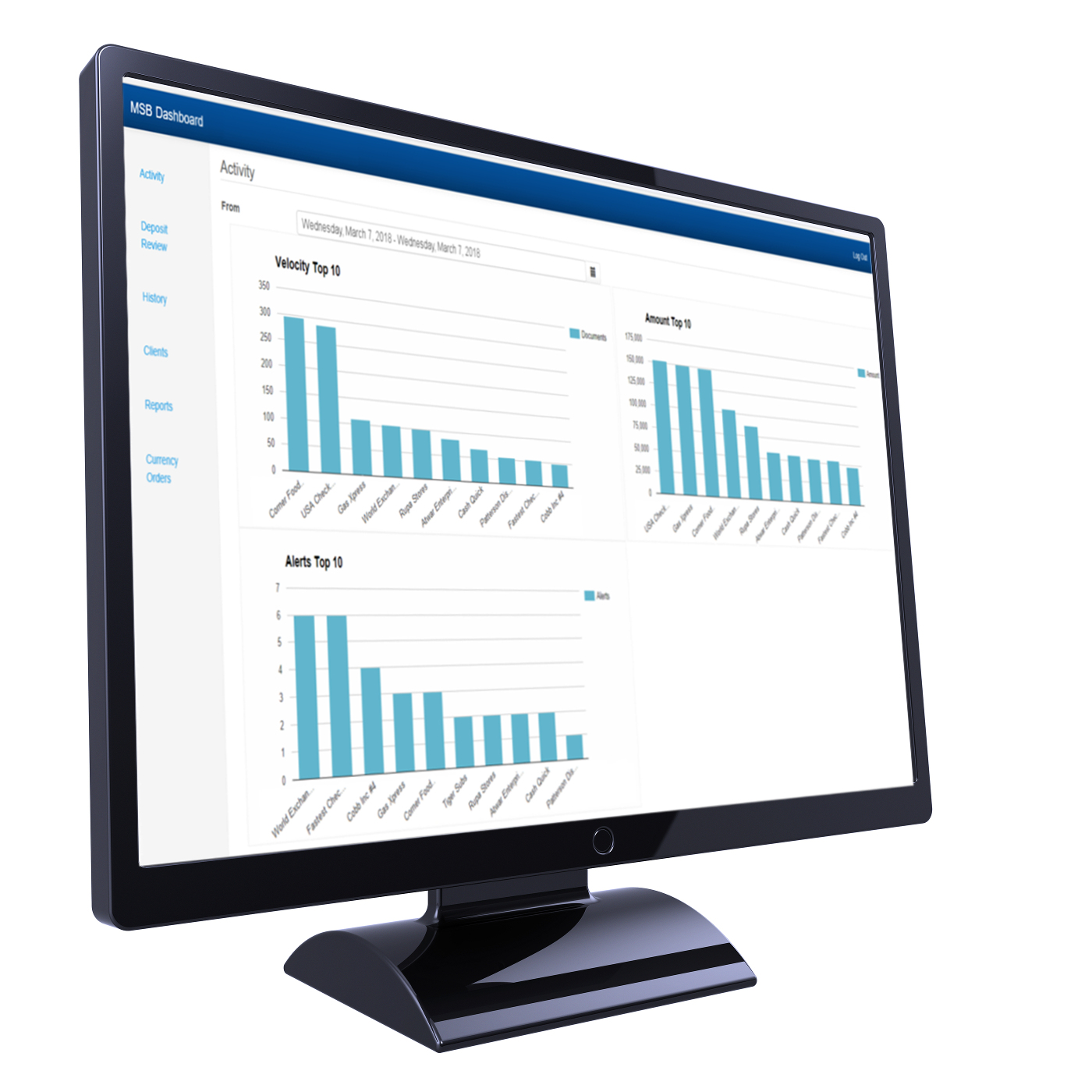 Streamlined remote deposit processing
Real-time monitoring of deposited items
Automated alerting based on financial institution rules
Trend analysis reporting for regulators
Pinpoint reporting to identify suspicious activities
Comprehensive audit trails
Automated deposit notifications to MSB
Integrated "closed loop" currency ordering for MSB clients
Cloud-based solution to eliminate technology hurdles
Automated Oversight
State regulators perform annual examinations to ensure each licensed MSB operates in a safe and sound manner, and adheres to state and federal laws and regulations. This includes financial condition, management, operational requirements, and Bank Secrecy Act compliance including the BSA anti-money laundering program.
While the above regulatory oversight is important to reduce risks associated with money laundering, fraud, and terrorist financing, Atris Technology brings greater clarity and consistency to MSB supervision. Banks need to know not only the MSBs with which they are transacting business, but also streamline the oversight of customers who utilize MSB services. The Atris MSB Dashboard seamlessly integrates bank operational needs with compliance demands at a fraction of the cost of manual processes.