Teller Capture Solutions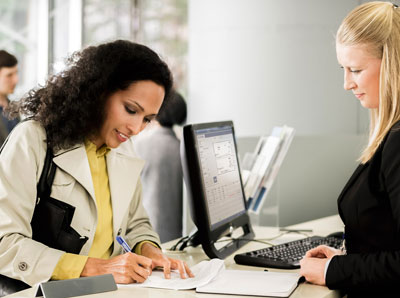 Financial institutions realize the benefits of image-based distributed capture through a variety of acquisition channels including teller, branch and remote deposit.
FlexTeller21 – front counter capture
FlexTeller21 extends teller transaction processing with the additional benefit of capturing document images at the moment of presentment. Image-enabled tellers enjoy balanced transactions and use of "virtual" tickets, eliminating unnecessary document handling.
Key Benefits include:
Teller capture can process transactions with fewer keystrokes
Customers are ensured their deposits are accurate
Costs for preprinted bank forms can be slashed
Support for large volume deposits keep teller lines moving
Resources dedicated to back counter scanning can be reallocated
FlexTeller21 is designed to keep teller lines moving. Large deposits can be deferred for later recall, including the opportunity to reassign deferred transactions to operations personnel with time/experience handling extremely large deposits, yet without costs associated with additional back counter hardware.Unlike other image-enabled teller capture systems, FlexTeller21 remains user-friendly. Transactions are processed quickly, efficiently, and with the accuracy necessary to deliver distributed capture to financial institutions of any size.
Quick Links
FlexTeller21 product sheet