Integrated FlexTeller Benefits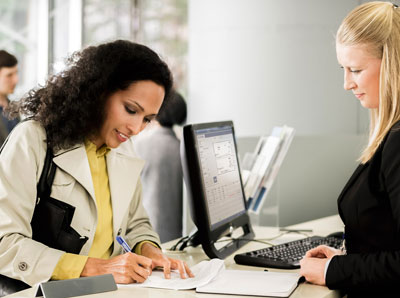 FlexTeller extends well beyond the teller line, automating back office operations to collect and analyze important information. Whether streamlining BSA oversight or preparing senior management reports, FlexTeller makes a favorable impression.
Management Benefits
Tellers are the primary point of contact for bank customers who prefer a "high-touch" relationship. FlexTeller automates bank policies including automatic funds verification, review of critical account information, or consistent transaction posting. Tellers can rely on FlexTeller to ensure "Know Your Customer" policies with display of important customer information and prompts during any transaction. In addition to serving customers, management can automate policies associated with cash handling limits for tellers, including per drawer or per transaction controls. 
Beyond customer/account policies, FlexTeller provides significant reporting tools to analyze all aspects of branch banking operations, including: 
Daily teller & branch balancing totals

Teller transaction activity to identify staffing needs

Analyze activity of specific groups of accounts
Aggregate Account/TIN cash activity for CTR filing purposes
Monetary Instruments purchased
OFAC inquiries performed through FlexTeller
Branch cash denomination totals to improve management of bulk currency orders
Supervisor override activity 
Processing Benefits
FlexTeller addresses the needs of all tellers regardless of experience. Navigation menus provide intuitive interaction and visual cues during transaction workflow. Account inquiries efficiently display critical data such as Stops or Warnings, eliminating "drill down" needs. Access to third party systems including signature cards and photo identification are efficiency gains for tellers. 
Customer Benefits
When a company delivers a high level of service each and every time, it can expect better customer retention and loyalty. FlexTeller is built on this foundation to make the right impression with every transaction, allowing tellers to efficiently serve customers and create cross-sell opportunities.
Quick Links
FlexTeller product sheet